Holbrook Surgery will close between 13.00 pm - 15.00 pm on Friday 22nd September for neccessary IT updates.
Please contact 07733 230825 for any emergencies.
i-Rock Young Persons Hub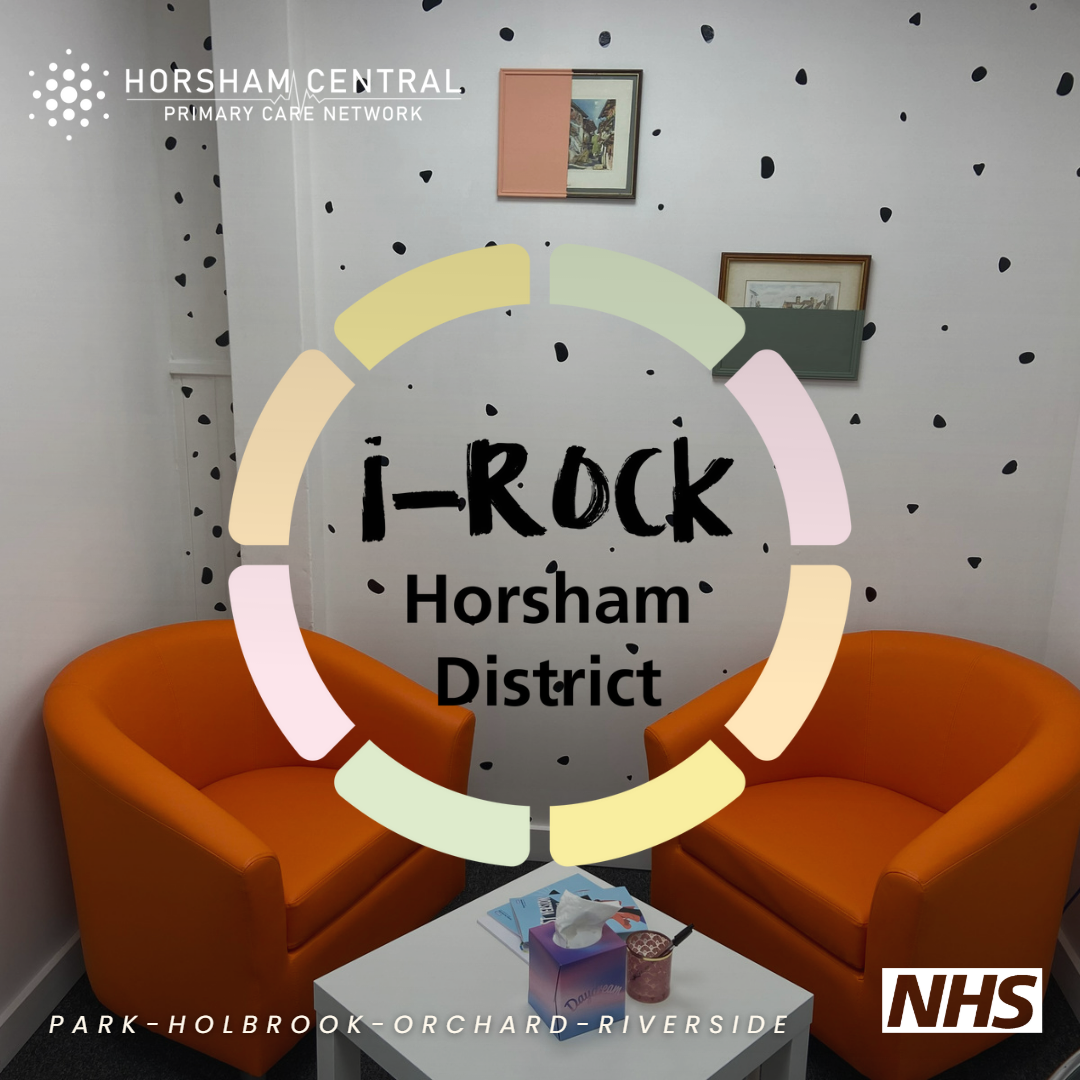 i-Rock Horsham District is a brand-new support and advice hub for young people aged 14 - 25 in West Sussex. At i-Rock, partnership agencies work collaboratively to offer various support services to help with mental health, relationships, money and benefits, family problems, bullying, housing, education and employment. Young people can access the service by dropping in, booking an appointment or through our virtual platform. At i-Rock, we work with you to ensure you succeed and thrive.
Our Clinical Director, Dr Samir Khan, said: "We are extremely proud to be partnered with the team at i-Rock who demonstrate incredible drive and passion towards supporting their target population. We are privileged to be part of this journey towards creating an essential service in Horsham."
CLICK HERE to find out more
Dementia Support Sessions
Have you or someone you care for been diagnosed
with dementia within the last three years?
Are you and the person you care for looking
for information on what to do next?
We are running Dementia Support Sessions - a
six session course with speakers from different
organisation's to ensure you have the information
and support needed throughout your diagnosis to help
you feel more confident and in control
of your dementia journey.
Sessions will run on the following Fridays:TBC 2pm until 4pm at
Park Barn, North St, Horsham RH12 1RJ.
These sessions are for people with dementia and their carers.
To sign up please contact Rosie Whittaker on 07541624186.
Cost of Living Support Services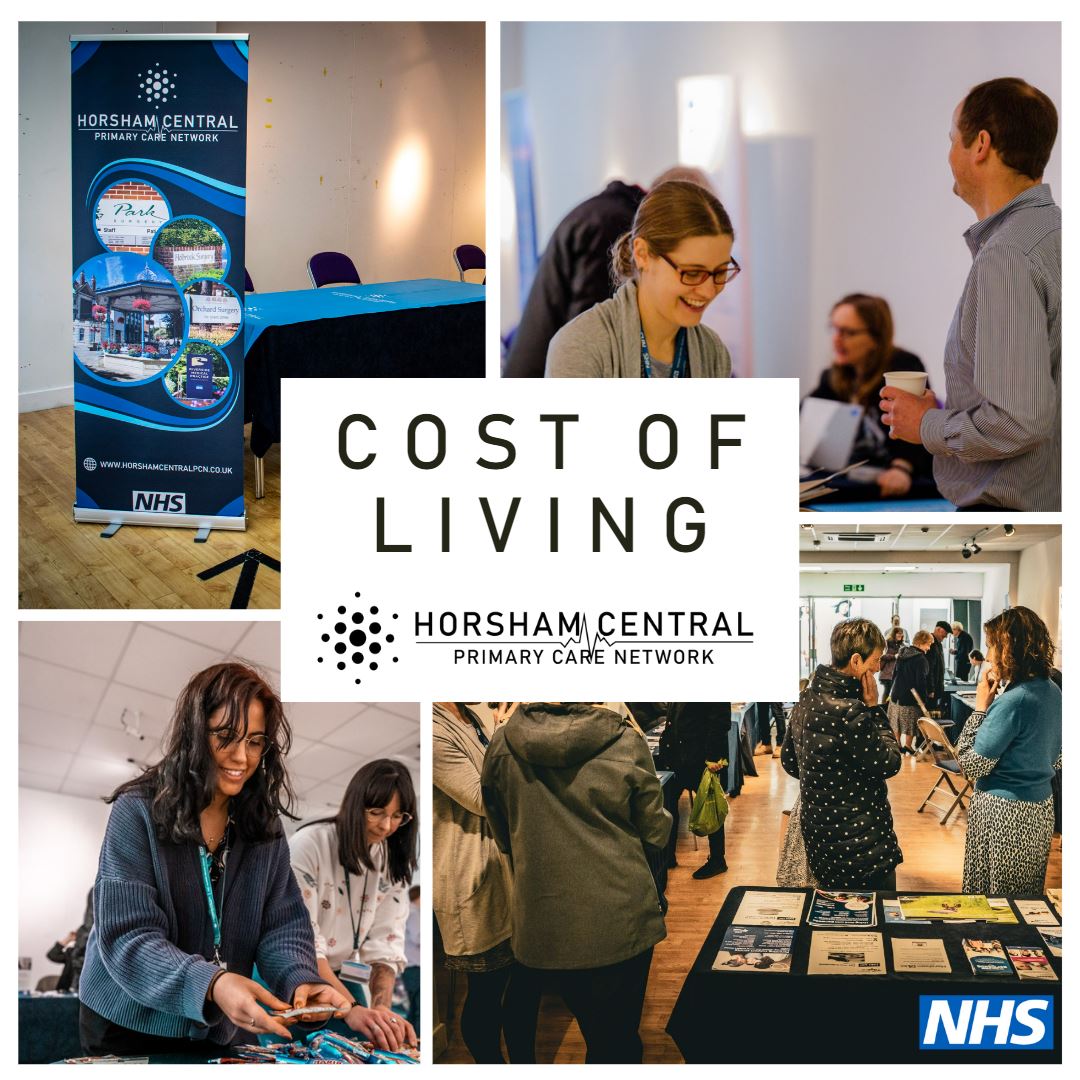 Cost of Living Event
Last week our fantastic team of Social Prescribers organised a cost of living event at the swan walk shopping centre in Horsham. We were joined by Horsham Wellbeing, Citizens Advice Bureau, Age UK, Horsham Fridge, Neighborhood Wardens, Horsham District Council and more to provide tailored support and advice to anyone in our community who is feeling the pressures of the rise in the cost of living.

These joint-agency relationships are crucial for us to provide the best support possible for our community, and we are proud to be a part of it.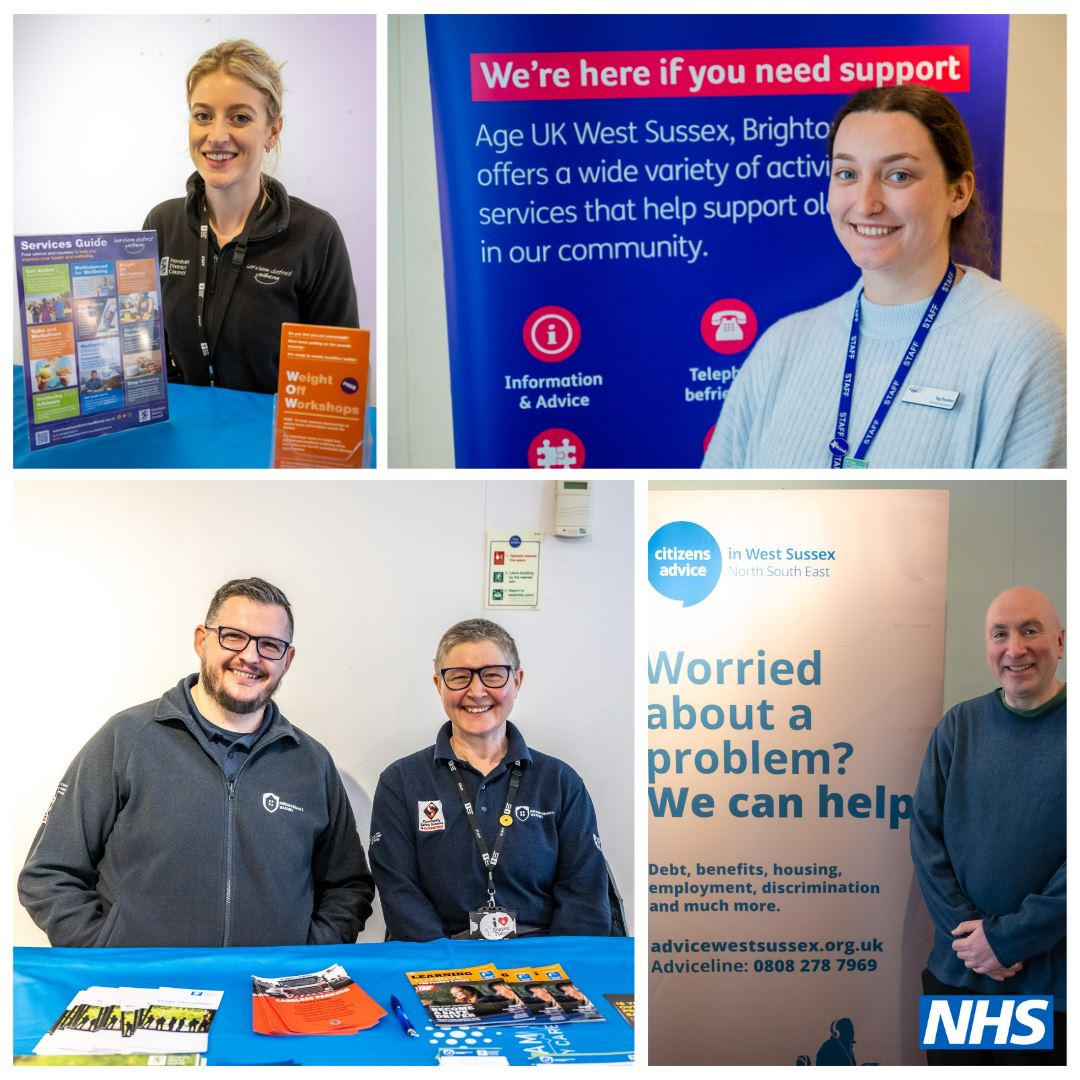 Dementia Information - Orchard Surgery (Horsham Central PCN)
30 people from Horsham District attended an information evening on Tuesday evening at Orchard surgery. There were fascinating presentations from Alzheimers Society Horsham, Horsham Rusty Brains, Horsham Central Primary Care Network Social Prescribing team and staff from Orchard surgery. People shared their experiences of dementia and we discussed how as a community we could provide more support for those who are living with dementia and their carers.
There are plans to develop a series of supportive and informative sessions for patients with dementia and their carers. If you would like to attend these or help us to design them or both, please get in touch by ringing Orchard Surgery on 01403 253966.
eConsult Changes
With effect from 14th November, our eConsult service will be managed by our federation, Alliance for Better Care CIC (ABC) with the aim of improving access for our patients.
For you, our patients, there will be no change to the process of completing your e Consult, however you may be contacted by a GP or Nurse Practitioner from ABC on behalf of the practice. If they are unable to help or feel it is more appropriate for your own GP to contact you, they will ask them to do so.
NEW PATIENTS
New Patient Registrations
Holbrook Surgery regrets that it is not at present able to register NHS patients.
The decision has been taken in order to ensure the practice can continue to safely provide NHS services to its currently registered patients.
The practice is not able to maintain a waiting list of patients who would like to register in the future.
Once Holbrook Surgery is able to commence accepting NHS registrations, this information will be available at reception and on the practice website.
If you are not currently registered with an NHS General Practitioner locally, and need to see a doctor or a nurse, you can attend the Walk in Centre at Crawley Hospital, West Green, Crawley, RH11 7DH or contact GP Allocations phone number (Tel: 07425 616194) and email address sxccg.gpallocations@nhs.net also https://www.westsussexccg.nhs.uk/your-care/finding-a-local-nhs-service/help-for-patients-if-a-gp-practice-has-suspended-new-registrations/ for further advice.